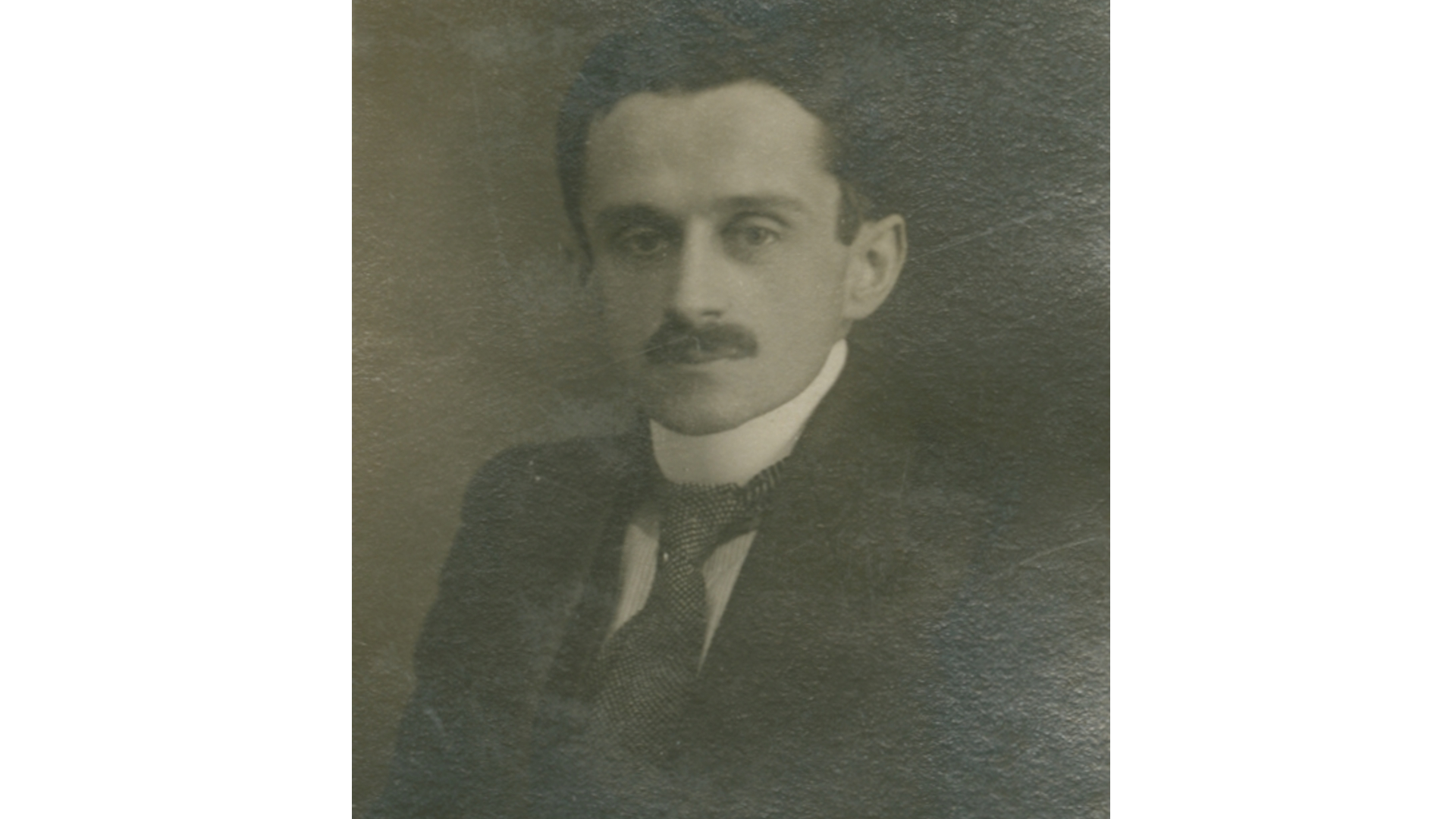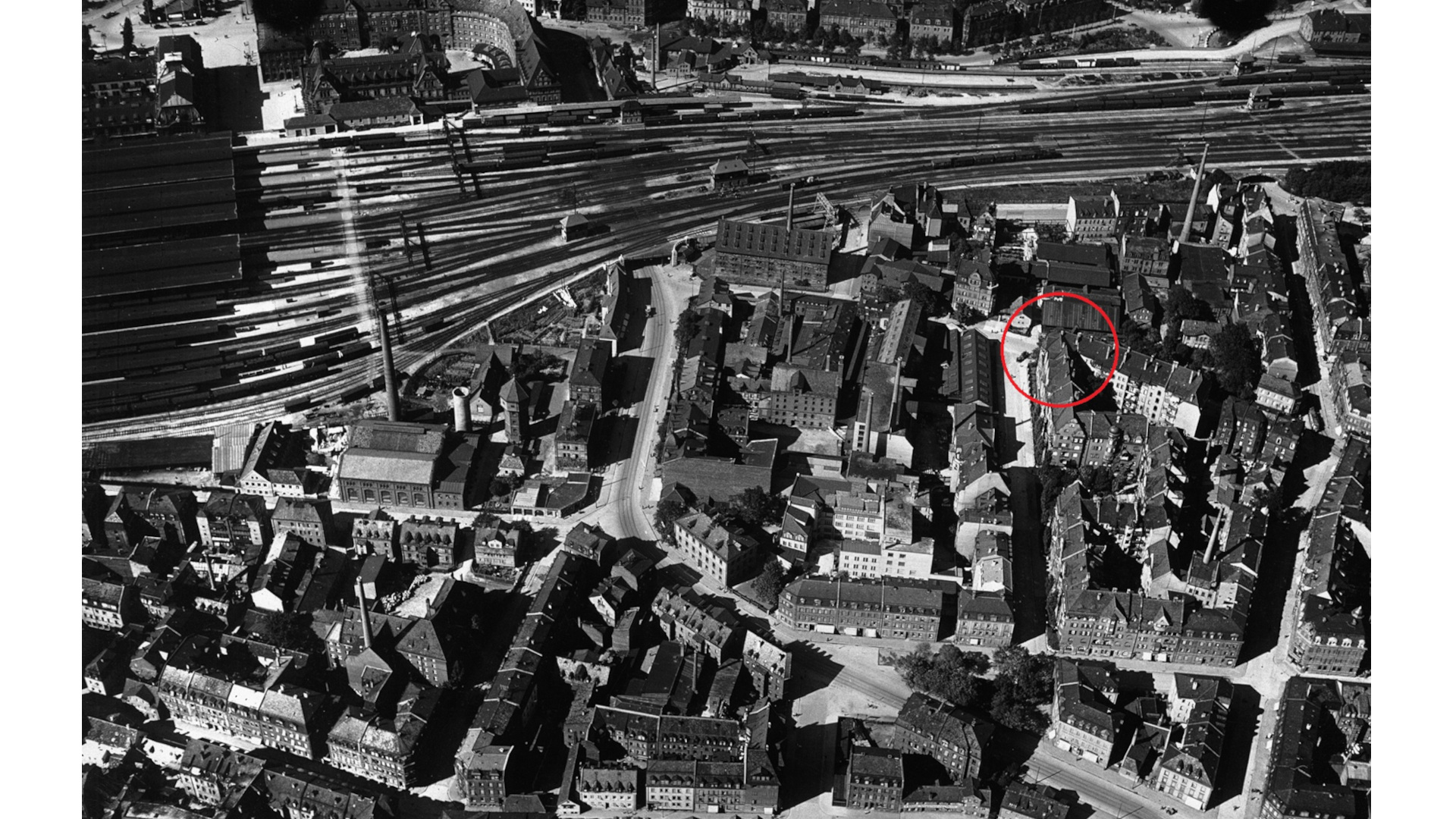 Edward Heimann, portrait photo from around 1925.

(Nuremberg City Archives, C21/VII No. 62)
Heidelhofstrasse 11 is circled in red. A little to the north are the tracks of the main railway station, which can be seen in the top left-hand corner. Two underpasses cut through the railway embankment here, the Allersberger Tunnel (left) and the Marien Tunnel (right). Aerial photo 1927.

(Nuremberg City Archives, A 97 No. 357)
| | |
| --- | --- |
| Location of stone: Heideloffstrasse 11 | District: Glockenhof |
| Sponsor: Hansjürgen Kitzinger | Laying of stone: 11 June 2021 |
On 11 June 2021, on the initiative of Daniela Epstein from Jerusalem, Gunter Demnig laid eleven stumbling stones for her ancestors in Nuremberg. Hansjürgen Kitzinger from Nuremberg sponsored the stones laid for Eduard, Thekla and their son Siegfried Heimann. The Heimann family were murdered in the Riga-Jungfernhof camp.
Eduard Heiman was born on 3 February 1885 in Kitzingen. His parents, Samuel and Emilie (née Ullmann) ran a wine wholesale business there. In June 1888 the family and the business moved to Nuremberg.
In the First World War Eduard served as a soldier in the Bavarian Army from 1915 to 1918. After the war he started his own trading company in Nuremberg, dealing in wine, brandy and preserves.
On 15 February 1921 he married Thekla Meyerstein. Thekla was born on 28 October 1892 in Artern, which at the time was part of the Prussian province of Saxony. Her son Siegfried was born 24 July 1924.
Both parents and child were deported on 29 November 1941 to the Riga-Jungfernhof camp and murdered.