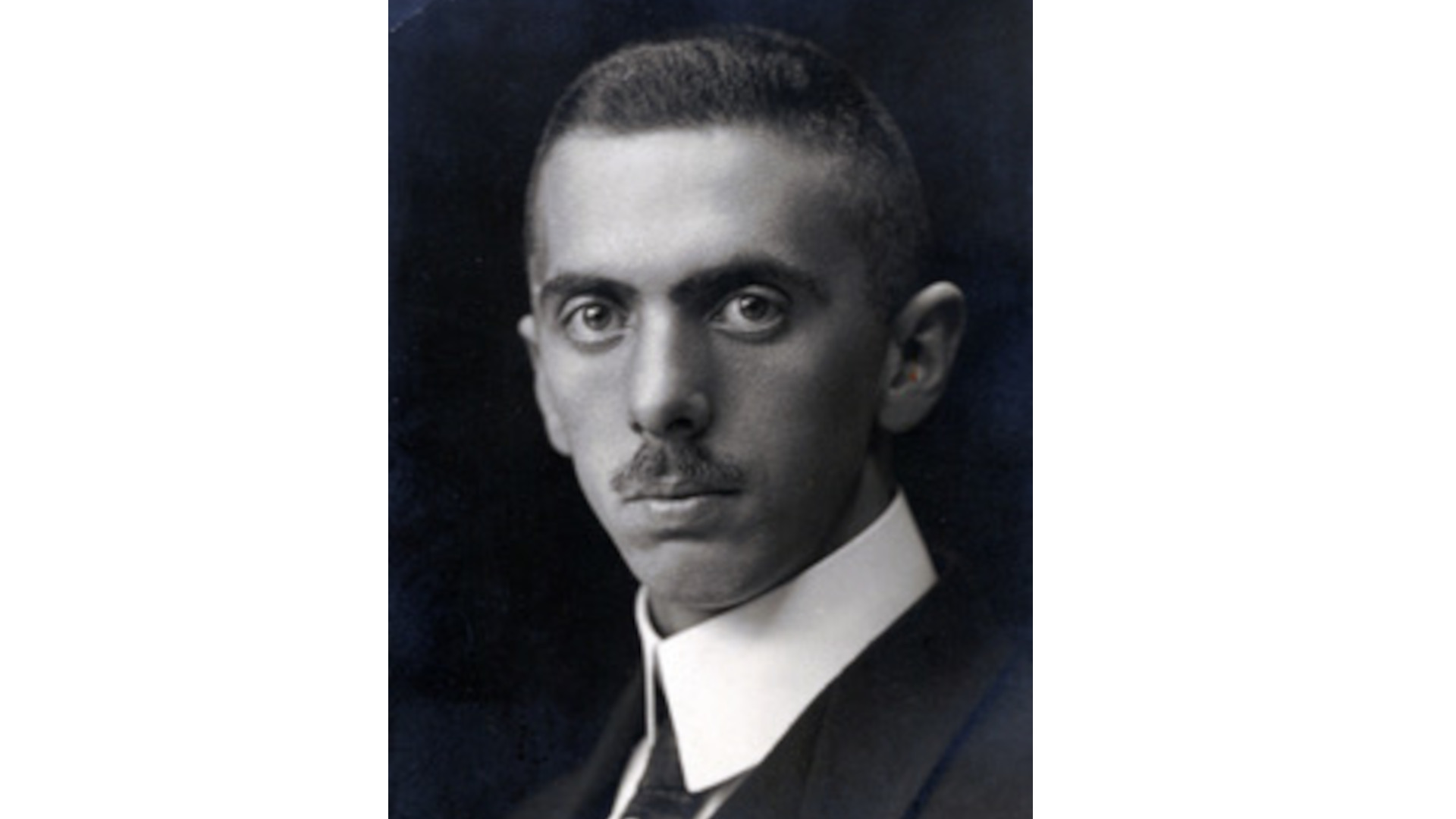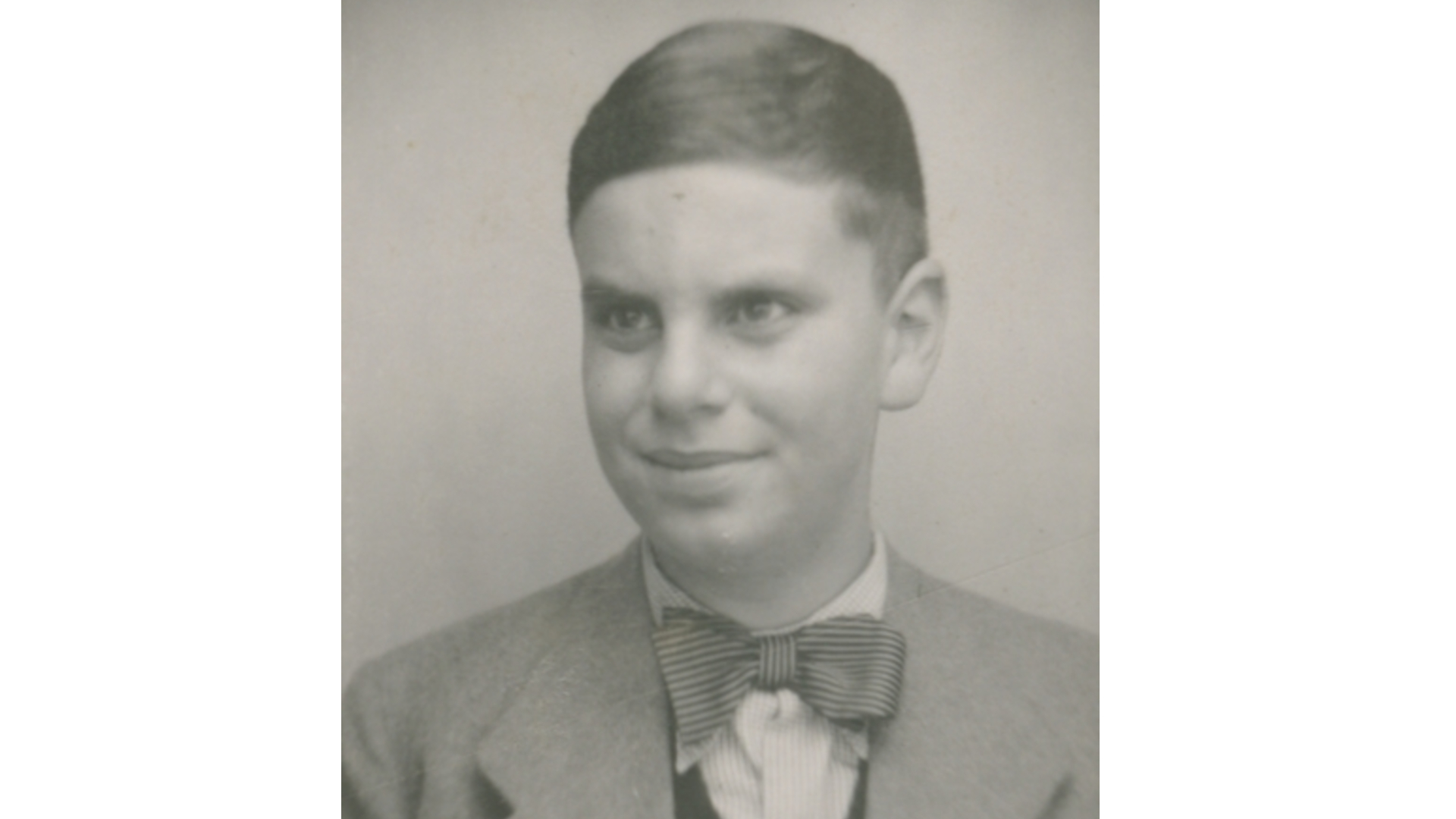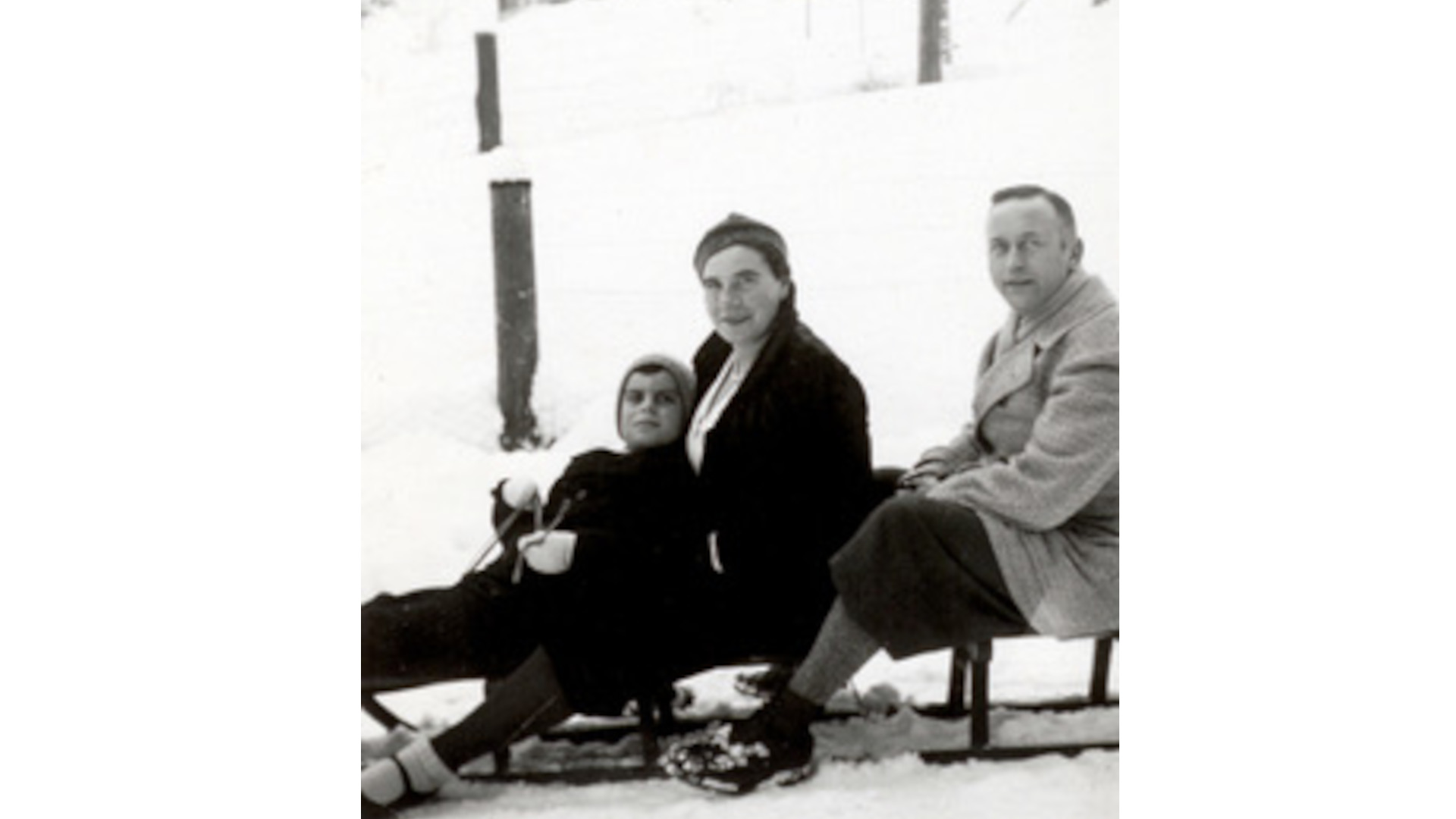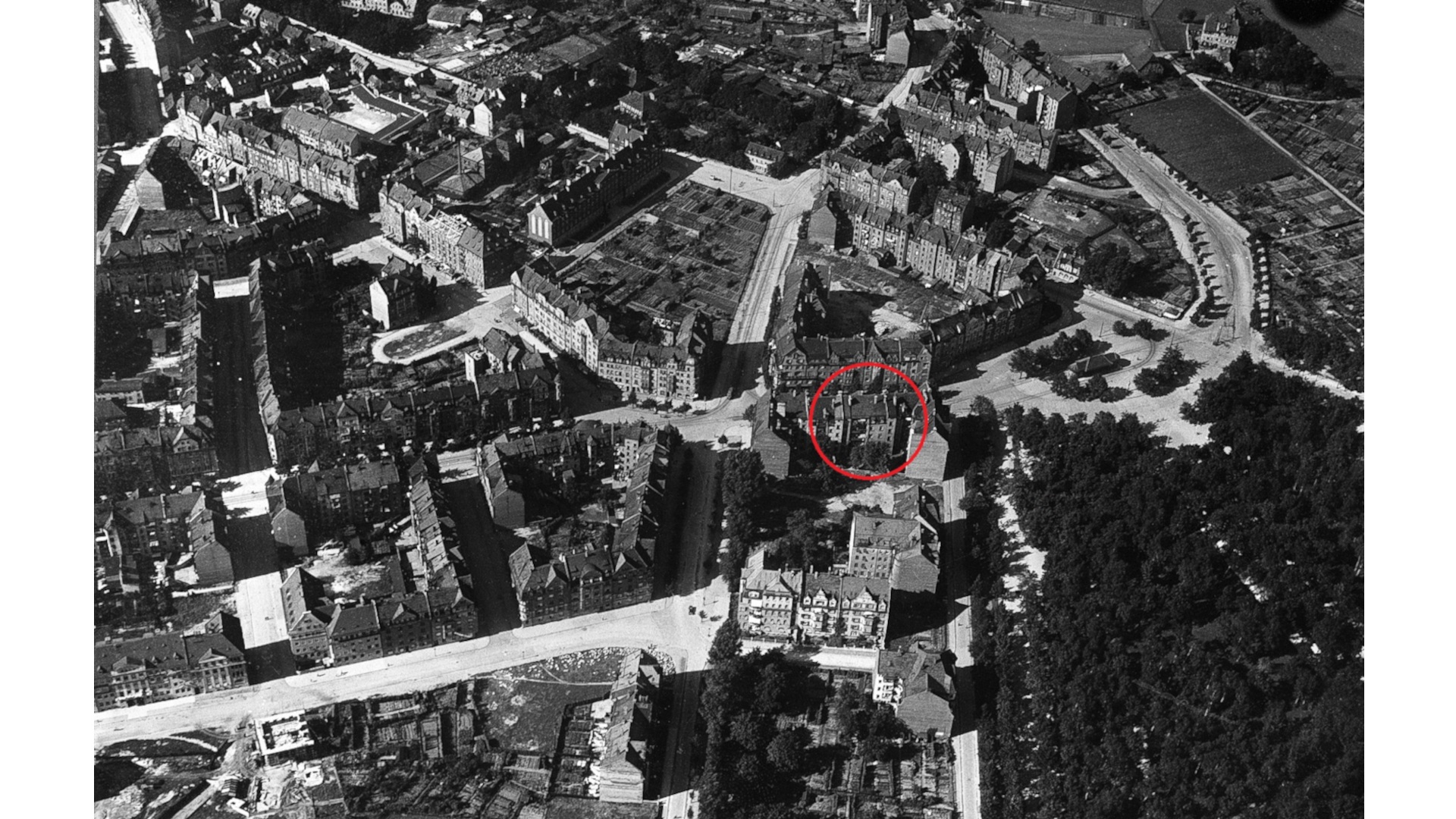 Erich Wertheimer, portrait photo 1923.

(Laura Wertheimer)
Sophie Wertheimer, portrait photo from around 1920.

(Nuremberg City Archives, C21/VII No. 177)
Franz Wertheimer, portrait photo from around 1938.

(Nuremberg City Archives, C21/VII No. 177)
Erich and Sophie Wertheimer, portrait photo 1925.

(Laura Wertheimer)
Erich, Sophie and Franz Wertheimer, photo 1931.

(Laura Wertheimer)
Wodanstrasse 76 is circled in red. Directly to the east of Wodanstrasse (to the right in the picture) is Wodanplatz, today's Platz der Opfer des Faschismus (square commemorating the victims of fascism). Parts of Luitpoldhain (Luitpold Grove), laid out in 1906, can be seen on the far right of the picture, immediately next to the square. Aerial photo form 1927:

(Nuremberg City Archives, A 97 No. 416)
| | |
| --- | --- |
| Location of stone: Wodanstrasse 76 | District: Bleiweiss |
| Sponsor: Laura Wertheimer | Laying of stone: 16 July 2020 |
On 16 July 2020 Laura Wertheimer had four stumbling stones laid for her father, her grandparents and her great grandfather. Erich Wertheimer, his wife Sophie und their son Franz fled to the USA in 1938, followed in 1939 by Sophie's father Fritz Prager.
Erich Wertheimer was born on 9 March 1896 in Nuremberg. His parents were the trader Ferdinand Wertheimer and his wife Emma (née Liebenthal). Erich had two younger sisters, Else und Lilly. Erich became a partner in his father's business, trading as a wholesaler in building material and construction machines.
Sophie Prager was born on 26 April 1903 in Nuremberg, the only child of Fritz Prager and Cilli (née Lissberger). He father owned a women's fashion store at Josephsplatz. After finishing school, she went to work in a bank. She became friends with Lilly Wertheimer, a colleague at the bank, and through her Sophie was introduced to her future husband.
Erich and Sophie married on 28 May 1925 in Nürnberg. Their son Franz was born on 26 September 1927. Three weeks before his birth the family moved to a large apartment at Wodanstraße 76.
Franz started school in autumn 1933, attending the elementary class at the Jewish school in Fürth. He did not experience anti-Semitic hostility there, but on the way to and from the school.
The Wertheimer firm was a Jewish business, so it could no longer expect economic success. Therefore, from early spring 1938 onwards the family prepared to emigrate. Erich's sisters, together with their families, were already living abroad at this time. A distant relative in the USA had helped them obtain visas to enter the country.
During the "Night of Broken Glass" on 9/10 November 1938, SA men broke into the home of the Wertheimer family, physically abused them and destroyed their apartment. A few days later the family left for Hamburg and then travelled by ship to the USA. They arrived in New York on 26 November 1938. Like most of the Jews who emigrated, they were destitute, having been robbed of all their possessions beforehand by the Reich authorities. However, in the neighbourhood of Kew Gardens the Wertheimer family built a new life for themselves.