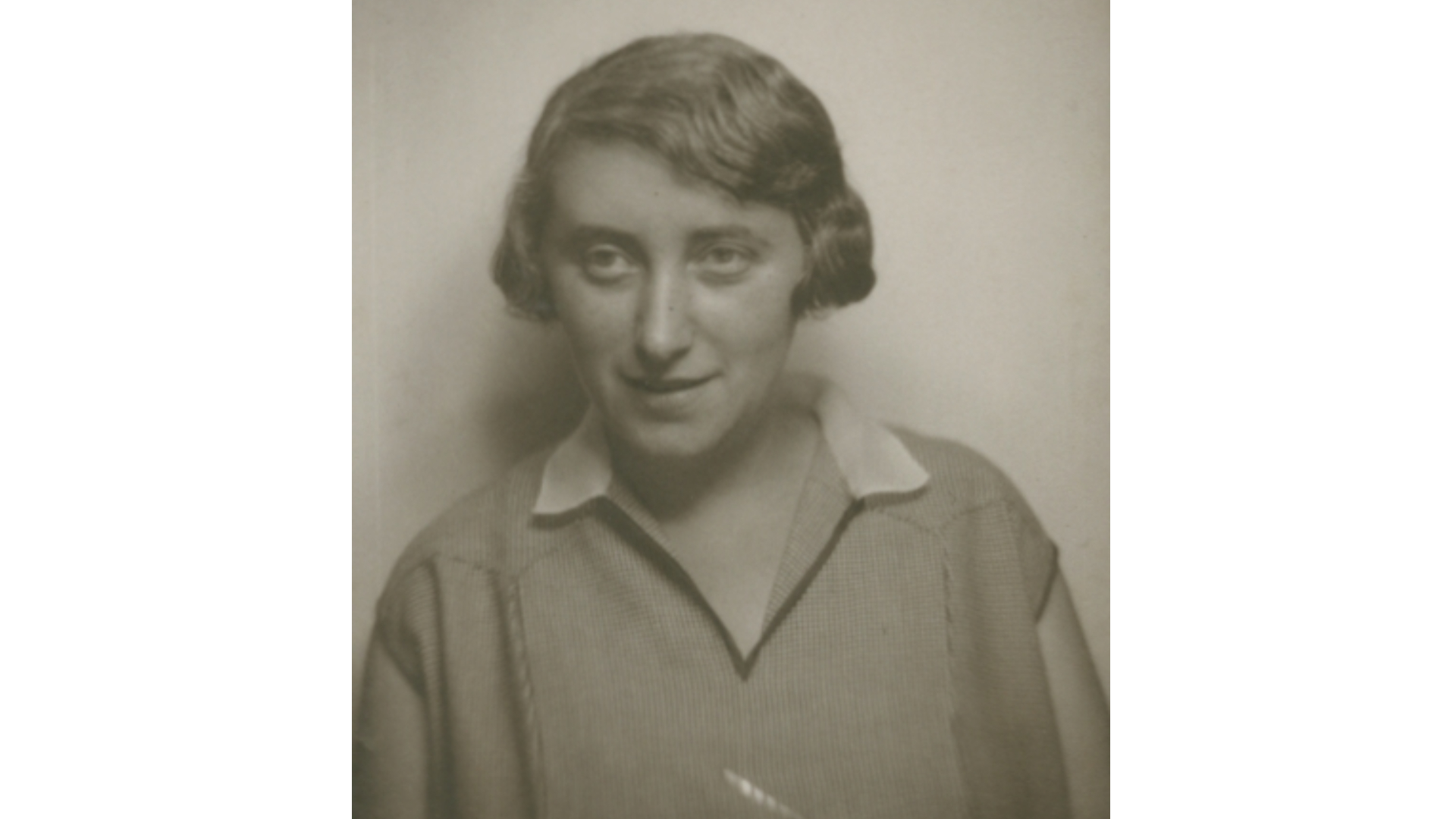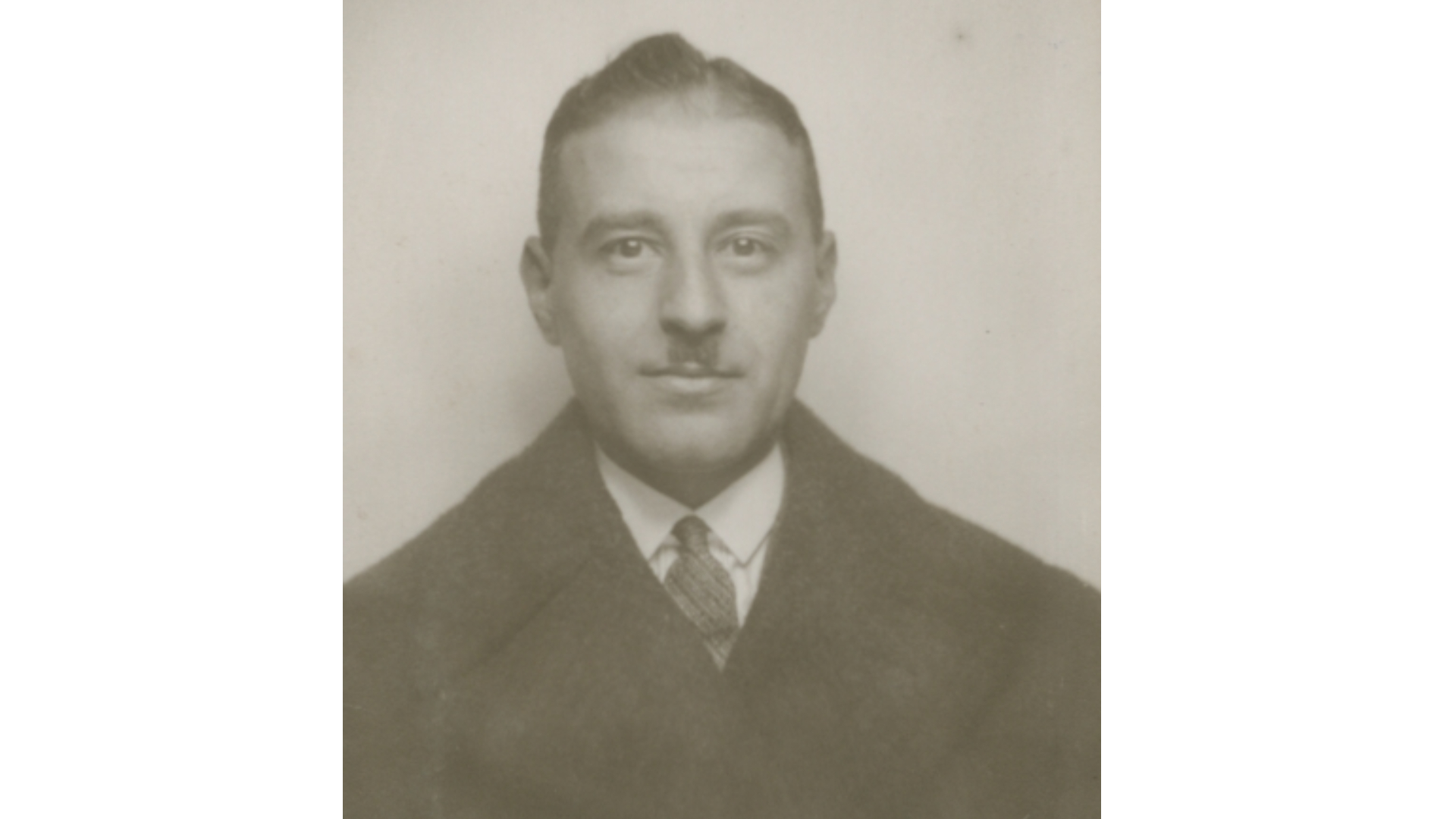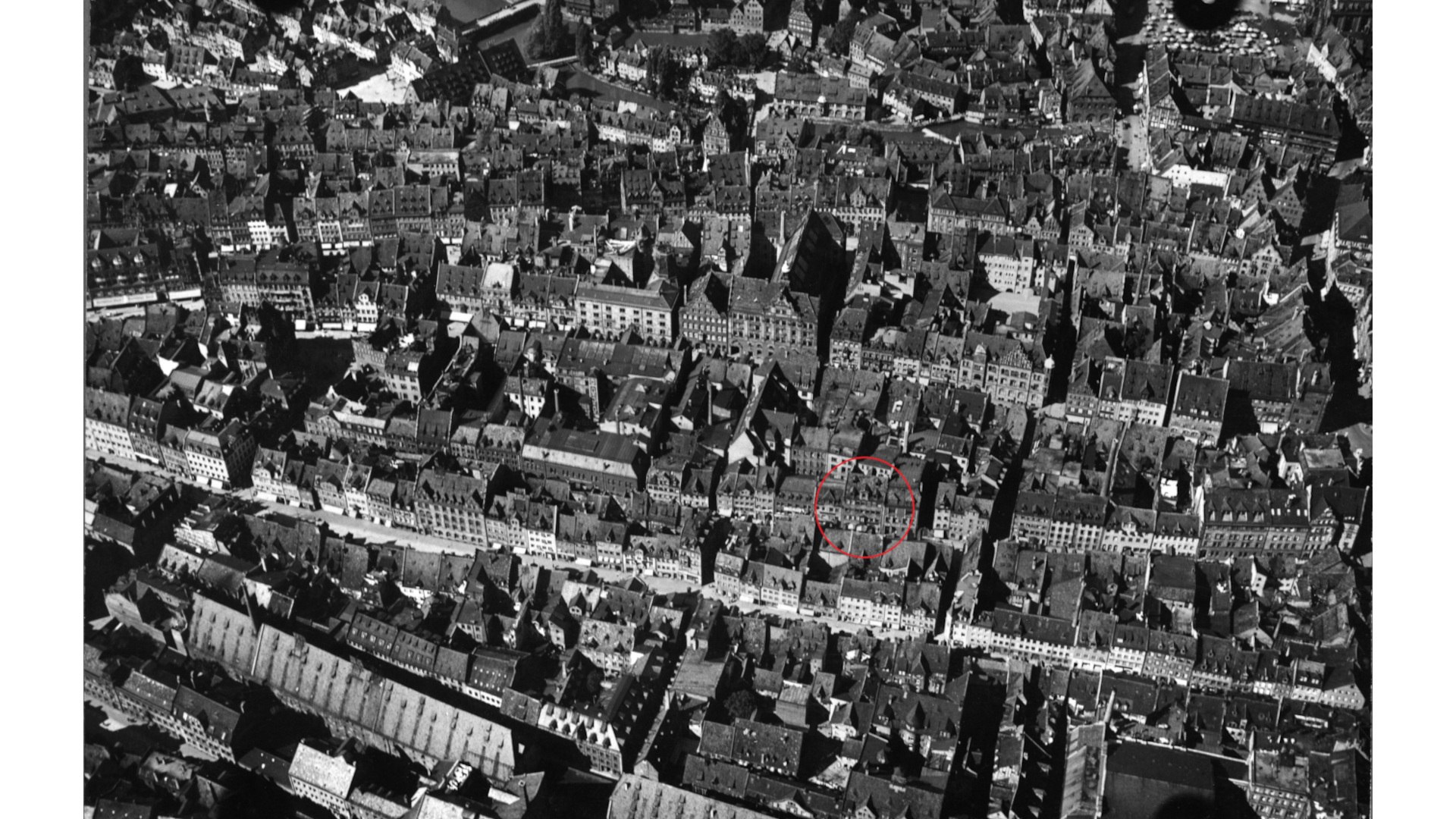 Else Blumenthal, portrait photo from around 1920.

(Nuremberg City Archives, C21/VII No. 16)
Siegfried Blumenthal, portrait photo from around 1930.

(Nuremberg City Archives, C21/VII No. 16)
Brunnengasse 20 is circled in red. The street Brunnengasse runs parallel to Karolinenstrasse in the north and Breite Gasse in the south. It proceeds through the middle of the densely built-up Lawrence district of the old city. At the bottom of the picture, the elongated roofs of the granaries are visible. The Pegnitz River and Trödelmarkt Island can be seen at the top of the photo. Aerial photo 1927.

(Nuremberg City Archives, A 97 No. 292)
| | |
| --- | --- |
| Location of stone: Brunnengasse 20 | District: St. Lorenz |
| Sponsor: Städtische Berufsoberschule für Soziales und Gesundheit Nürnberg (vocational high school) | Laying of stone: 16 July 2020 |
In a project group led by Sibylle Vonnoe, pupils from the Städtische Berufsoberschule für Soziales und Gesundheit Nürnberg familiarised themselves with the lives of Else and Siegfried Blumenthal, who were deported to Izbica and murdered. At the end of the project, the pupils had two stumbling stones laid for them.
Else Blumenthal was born on 20 September 1894 and her brother Siegfried on 16 November 1899. Their parents were the trader Adolf Blumenthal (2 February 1857 – 23 July 1928) and his wife Hannchen (18 July 1869 - 1 March 1919). Hannchen (née Ansbacher) gave birth to both her children in Nuremberg.
From November 1904 onwards the family lived at Brunnengasse 20. Siegfried, like his father, earned his living as a trader. Else worked as an accountant. Both remained single and had no children.
For many years Else and Siegfried tried to emigrate to the USA but were never granted a visa. On 24 March 1942 they were deported to the Izbica ghetto and murdered.
- School project exhibition board at the laying of the stumbling stone on 17 July 2020.
- Nuremberg City Archives, C 21/X No. 2 registration card.
- Nuremberg City Archives (ed.), Gedenkbuch für die Nürnberger Opfer der Schoa (Quellen zur Geschichte und Kultur der Stadt Nürnberg, vol. 29), Nuremberg 1998, p. 36.